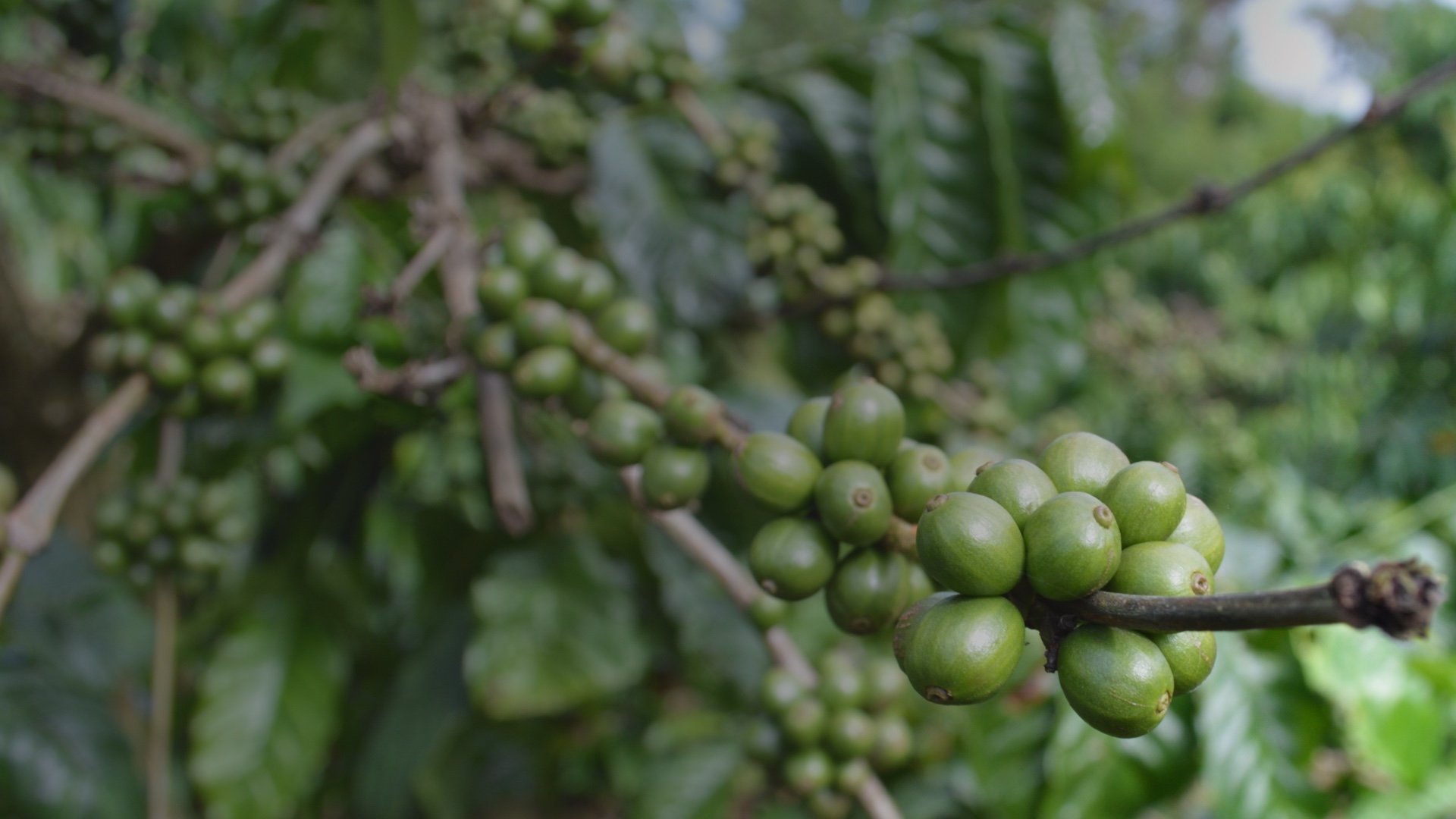 Sustainability
Walking the talk


Certified B Corporation®
B Corps™ are businesses that meet the highest verified standards of social and environmental transparency, and accountability.
To celebrate our 20th year in business, the Muskoka Roastery Coffee Co. became a certified B Corporation®. This designation fits with our desire to balance purpose and profit, and provides quantifiable structure and transparency as we seek to further improve our sustainable practices.
As a B Corp™, we are legally required to consider the impact of our decisions on our employees, customers, suppliers, community and the environment. We are also required to report on our environmental metrics, so you can judge for yourself if we are walking the talk.


100% Certified
The Muskoka Roastery Coffee Co was the first roaster in Canada to source 100% of their coffee from Rainforest Alliance Certified™ farms in 2011.
These standards conserve biodiversity and protect ecosystems, including soil, water and wildlife. Farm workers enjoy safe working conditions, dignified housing, access to medical care and schools for their children.
Your purchase of this product contributes to a healthy environment and an improved quality of life for farm families.
There are several good agricultural certification programs operating in developing countries. Many people refer to certification as 'fair trade' when, in fact, this is just one of the certification organizations or brands. The Rainforest Alliance and Fairtrade™ are two of the oldest and largest certification organizations in the world.
The Muskoka Roastery Coffee Company chose Rainforest Alliance Certified coffee because this program fits perfectly with our view that a sourcing program should cover all the bases of sustainability…sound stewardship of the air, water and soil; improved quality of life for farming communities; and increased profits for farmers.
Rainforest Alliance certification results in…
better quality, which leads to better price realization per bag of coffee
higher yields per hectare
sustainably better economic returns for farmers
strict requirements to provide access to free education for all school-age children, medical clinics with trained doctors, and dignified housing with potable water
a stronger and more equal role for women in the farm community
soil and water conservation
protection of wildlife and forests
prohibition of dangerous pesticides and genetically modified organisms
We haven't relied solely on research and networking to make our alignment decision. We went and visited the farms ourselves to make our own judgements. What we saw in Central and South America confirmed what the academic studies said: Rainforest Alliance certification makes a meaningful difference in coffee farming communities and surrounding environments.
The Muskoka Roastery Coffee Company is proud to be associated with this organization.



Going Green
With Bullfrog Power
The Muskoka Roastery Coffee Co is proud to choose 100% green electricity, green natural gas and green fuel with Bullfrog Power for our roastery, office and vehicles to eliminate our energy-related emissions footprint.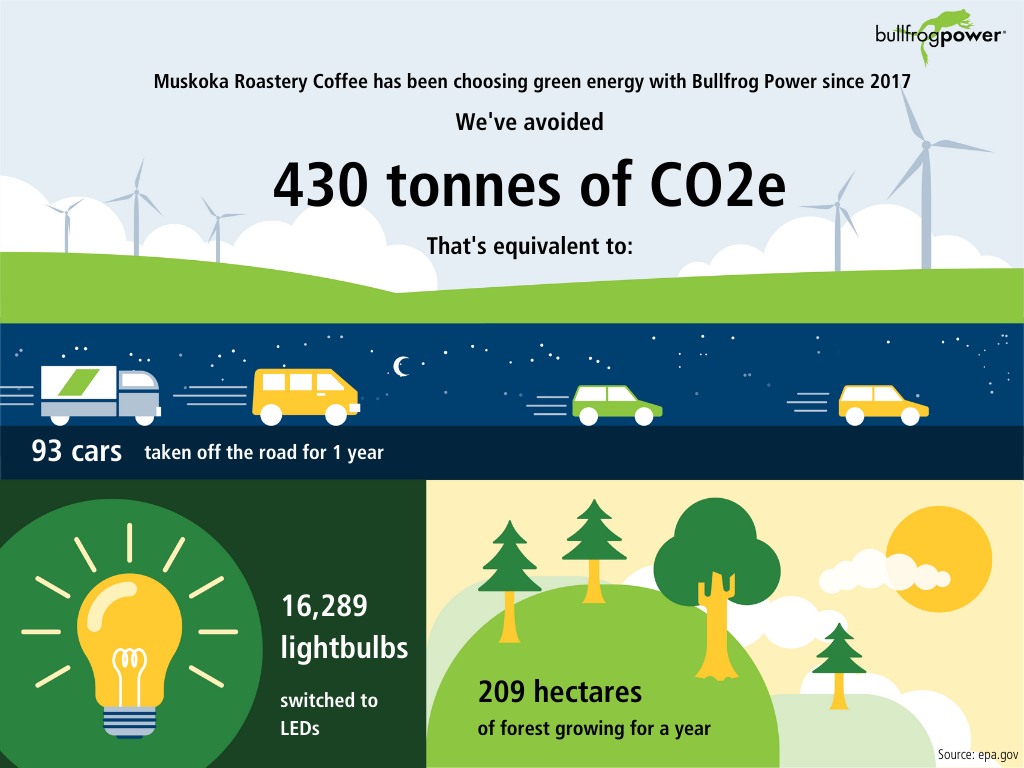 We're proud to be making this commitment to the environment and to be creating a cleaner, healthier Canada.
100% Compostable Pods
Enjoy Muskoka Roastery quality, brewed one cup at a time, while knowing that you are pursuing an environmentally sustainable path.
Four of our most popular coffees - Black Bear, Howling Wolf, Loon Call and Muskoka Maple – are available in Keurig* compatible single serve coffee pods.
The pods are made using world-leading technology developed to allow you the convenience of single serve coffee pods, without the environmental guilt associated with single-use plastics. These pods can break down in as little as 5 weeks in well-managed composting processes -- like most food waste. So, after enjoying a single cup of freshly brewed Muskoka Roastery coffee, the ring, lid, filter and brewed coffee grounds will fully compost into nutrients for the soil.
As a proud Canadian company, committed to sustainable practices, we are delighted to offer the solution to a very real environmental problem, and equally proud that this innovation was developed and patented right here in Canada.