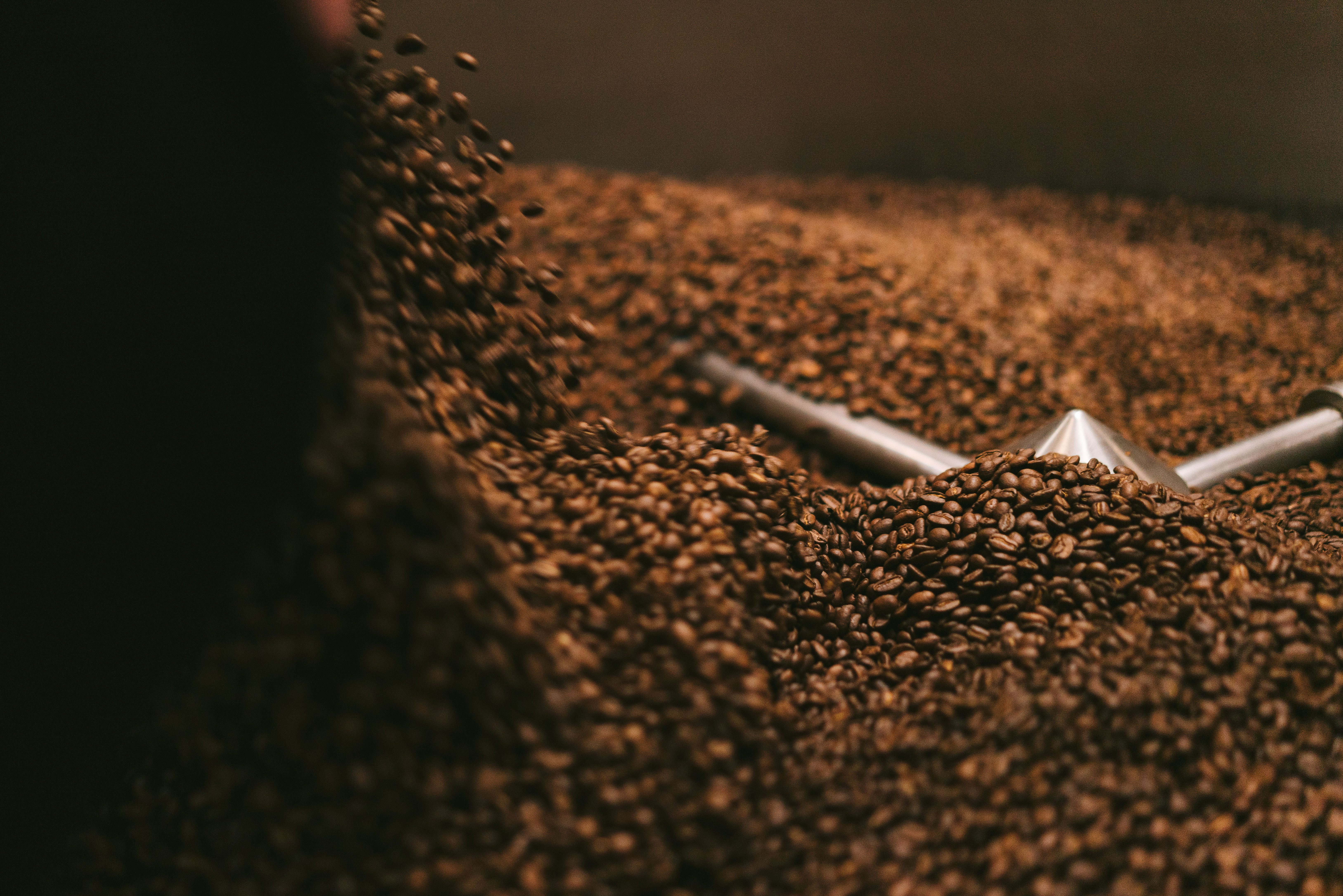 Pioneering History
We go way back
At A Glance
Canada is known for its sparkling lakes, towering pine forests, and bedrock of solid granite. When our founder's family carved out a homestead in the heart of Muskoka in 1862, they were driven by a pioneering spirit that continues to this day, and drives everything we do.
Our handcrafted blends were developed in, and inspired by Muskoka. Coffees like Black Bear, which delivers a bold, well oiled, smokey taste with a growl. Or our signature flavoured coffee, Muskoka Maple, that starts with a blend of South and Central American beans, and then adds a subtle flavour that evokes memories of a cold, clear spring morning at the maple sugar shack.
Being a pioneer means being willing to be first. We're proud to be the first coffee roaster in Canada to source green beans exclusively from Rainforest Alliance Certified farms, in eight different countries stretching from Indonesia to Kenya to Costa Rica. Not only are the rainforests protected through sustainable farming, but the farmers are paid fairly and the communities are strengthened with a wide range of social programs. We believe this to be the best certification program in the world.
In 2016, we became one of the first companies in the world to introduce certified 100% compostable single serve pods. The Muskoka Roastery is also a 100% bullfrogpowered company, a certified B Corporation® and we are striving to achieve a Zero Waste target.
We recognize that we are fortunate to live and work in a place like Muskoka, where our roots are deep, so every year we channel at least 1% of annual sales back into community and environmental protection programs, through our Sustain initiative.
When we started out, we were inspired to elevate coffee quality through the focus, dedication and passion of handcrafting and micro-roasting. Years later, that hasn't changed one bit. It's rewarding when that pioneering spirit is recognized in the marketplace, which reinforces our belief that...
When You Brew The Best Coffee, Word Gets Around.
Founding Vision
When our co-founder, Patricia Snell, started the Muskoka Roastery Coffee Company in 2000, the vision was simple – handcraft Canada's best premium coffee. Years later, that vision remains just as relevant and inspiring as it was then.
Success is often equal parts inspiration and perspiration, and the story of the Muskoka Roastery is no different. It began with Patricia approaching a crossroads, after a 17 year career in the IT industry that included 10 years of weekly commutes from Muskoka to Toronto. Her dream was to find a local opportunity anchored in the Muskoka community that would allow her to "control her own destiny." The inspiration came while sitting in a café, built in 1887, on Main Street in Huntsville, that survived the fire that destroyed the rest of the town in 1911. Why not buy the café and see where that would lead? It led to tempting fate by micro-roasting coffee in that heritage building six months later.
Patricia had traded waking at 4 a.m. to drive to Toronto, for waking at 3 a.m. to roast coffee, and it was a choice she "never doubted was the right decision." "Those early days," she says, "learning about the coffee origins and developing the Heritage blends don't seem so long ago." But, the Muskoka Roastery has come a long way from the days of hand-writing labels for the first wholesale orders, and 7 day work weeks have, for the most part, been consigned to history.
For any young women (or men) who might have similar dreams about starting and running their own business, Patricia advises: "Have a clear vision of what you want to achieve…what does success look like? Make sure that your family is on board because pursuing the dream will touch every part of your life. Don't give up, even when you hit obstacles, which you certainly will; dig deep and overcome the challenges. Never stop looking for ways to improve or become the best. And finally, if you are blessed with success, don't forget the people who helped you to get there."